This FREE DISC Styles Mini-Course gives you the essentials of the DISC Model and everything you need to quickly spot the four primary personality types—or DISC Styles—of your team members!
DISC is a powerful tool validated by decades of research and used by millions of leaders around the globe to elevate communication, improve teamwork, and have more productive performance conversations.
This FREE DISC Styles Mini-Course is perfect for you, if you're new to the DISC Model and you want to try it risk-free to see if you like it.  Grab your FREE access!
What You'll Get
6-Video Tutorial Bundle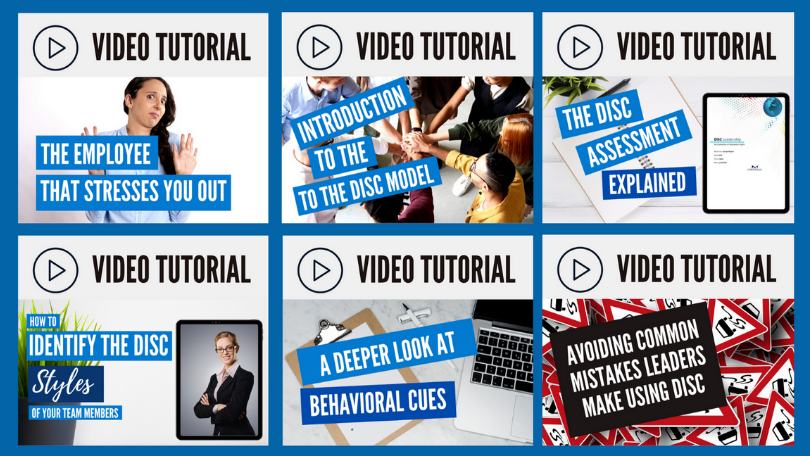 Your DISC Styles Workbook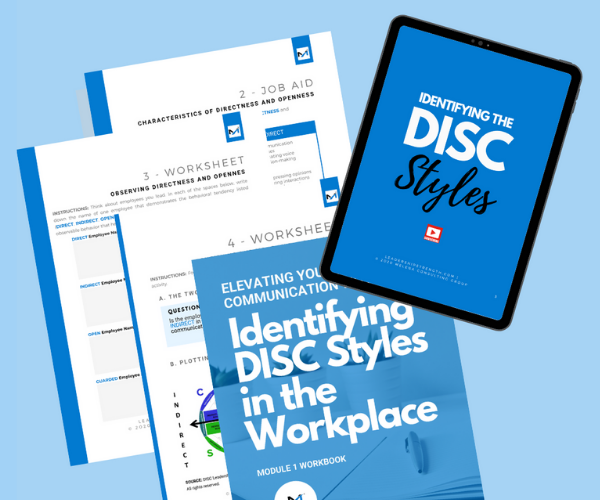 Take the first step to boost your leadership communication with the DISC Model.
Get you FREE DISC Styles Mini Course.
Meet Your Trainer: Sylvia Melena
Sylvia Melena is the Founder and CEO of Melena Consulting Group and the international award-winning leadership author of Supportive Accountability: How to Inspire People and Improve Performance. She is also a Certified DISC Trainer and an Association for Talent Development (ATD) Master Instructional Designer™.
Sylvia has coached, developed, and trained hundreds of managers and supervisors in her in-person workshops and impacted thousands more through her work. Her leadership philosophy has been featured by the Society of Human Resources Management HR Today, the Human Performance Association, Entrepreneur, LEADx, Fit Small Business, and other outlets.