On June 27th at 10:00 a.m. Pacific Time, I delivered a live webinar through the Human Performance Association (HPA) called "The 4 Leadership Styles that Can Make or Break Performance." I focused on how organizations can refine their leadership approach to meet two critical challenges to productivity and results.
Webinar Replay
In case you missed it, here's the replay.
If you don't supervise leaders, you can still apply the webinar content to refine your leadership approach.
Attendees
Sixty-six percent (66%) of attendees were middle managers and and 33% were executives. About 75% had more than 5  years' experience  managing employee performance.
About the Human Performance Association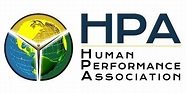 "The Human Performance Association (HPA) is a not-for-profit collaboration of next-level thought leaders and practitioners in the fields of human behavior, error reduction, culture transformation, safety, quality, instructional technology, and performance improvement. Its members are wholly dedicated to making the world a better, safer, and more productive place."
The mission of the HPA is "to change the global conversation on human performance."
For more information on this terrific organization, please visit the HPA's website.
Enjoy the replay!
Sylvia Melena
---
Want more information about the Supportive Accountability Leadership™ Program?
Download a copy of the program brochure.