On June 27th at 10:00 a.m. Pacific Time, I'm delivering a live webinar through the Human Performance Association (HPA) called "The 4 Leadership Styles that Can Make or Break Performance."
If you read my book, you probably already guessed that it covers The Four Leadership Styles of Supportive Accountability. I'm also sharing how you can identify these styles in the leaders you supervise and develop an action plan to move the dial towards Supportive Accountability Leadership.
If you don't supervise leaders, you can still apply the the information to your own leadership approach.
The great thing is that this webinar is live, and you get a chance to ask questions.
So, I hope you join me as I share how organizations can refine their leadership approach to meet two critical challenges to productivity and results.
To register and get more information, please visit the webinar page.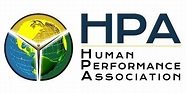 "The Human Performance Association (HPA) is a not-for-profit collaboration of next-level thought leaders and practitioners in the fields of human behavior, error reduction, culture transformation, safety, quality, instructional technology, and performance improvement. Its members are wholly dedicated to making the world a better, safer, and more productive place."
The mission of the HPA is "to change the global conversation on human performance."
For more information on this terrific organization, please visit the HPA's website.