"Breaking Barriers: Women in Human Performance"
In September 2019, The Human Performance Association (HPA) released its 14th edition of The HPA Journal. HPA Managing Director Ritu Budakoti wrote, "The latest edition of The HPA Journal, 'Breaking Barriers: Women in Human Performance,' is a special edition that we are delighted to share with you. It is special for several reasons. This edition is packed with fresh ideas, thoughts, and stories from women professionals who have, and continue to make, important contributions to their industries."
This latest edition of the journal showcases the voices of several women in the field of human performance. Sylvia Melena's voice is featured among them.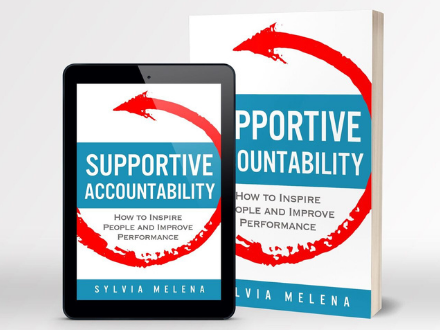 The journal highlights an excerpt from "Chapter 1 – The Heart of Supportive Accountability" in Supportive Accountability: How to Inspire People and Improve Performance.  Download a free copy of the excerpt here.
You can purchase the complete copy of the journal's 14th edition on the HPA's website.
About Ritu Budakoti

Ritu Budakoti is the Managing Director of Human Performance Association, Inc. She is recognized as a proactive leader and an organizational culture transformation expert.
About the Human Performance Association
The HPA's mission is "to change the global conversation on human performance."
"The Human Performance Association (HPA) was founded in 2014… to promote new vision, new awareness, and newly-discovered methods of 'doing' in efforts to improve reliability, efficiency, productivity, and safety through focus on the Core of all performance — human performance."
About the HPA Journal
 "The HPA Journal is the quarterly periodical published by the association. Available in a variety of electronic readable and downloadable formats (including interactive content), each issue is packed with latest insights from thought leaders, researchers, and practitioners in next-level human performance."