I had such a blast speaking on "How to Sell More Books to Grow Your Business at BlackNSA's SpeakerRich Series! It was an honor to be invited to join the amazing speaker line-up industry rock stars — Linda Clemons, Havilah Malone, eSpeakers, and Hayley Foster.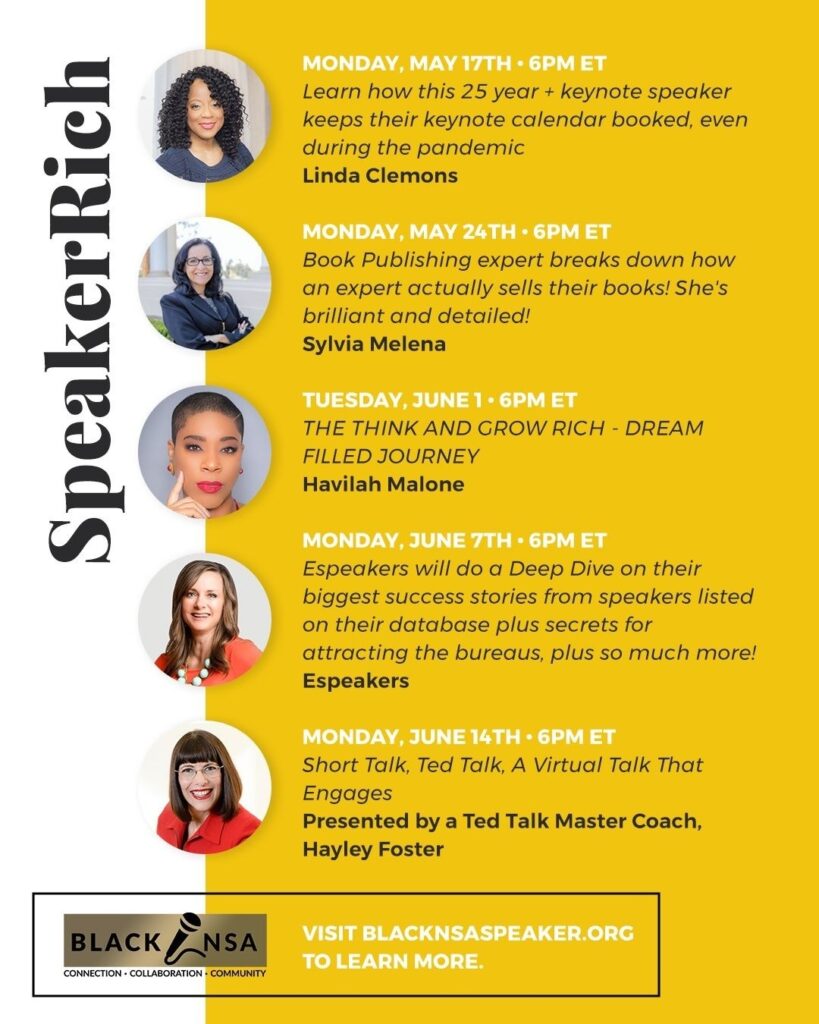 I was inspired by level of professionalism and support provided by Marquesa Pettway and Theresa Robertson, event hosts and members of BlackNSA's leadership team.
About Black NSA
BlackNSA is a community group of the National Speakers Association.
The organization exists to ensure professional speakers of African American heritage have a voice in the industry and feel supported. They are open to all races.