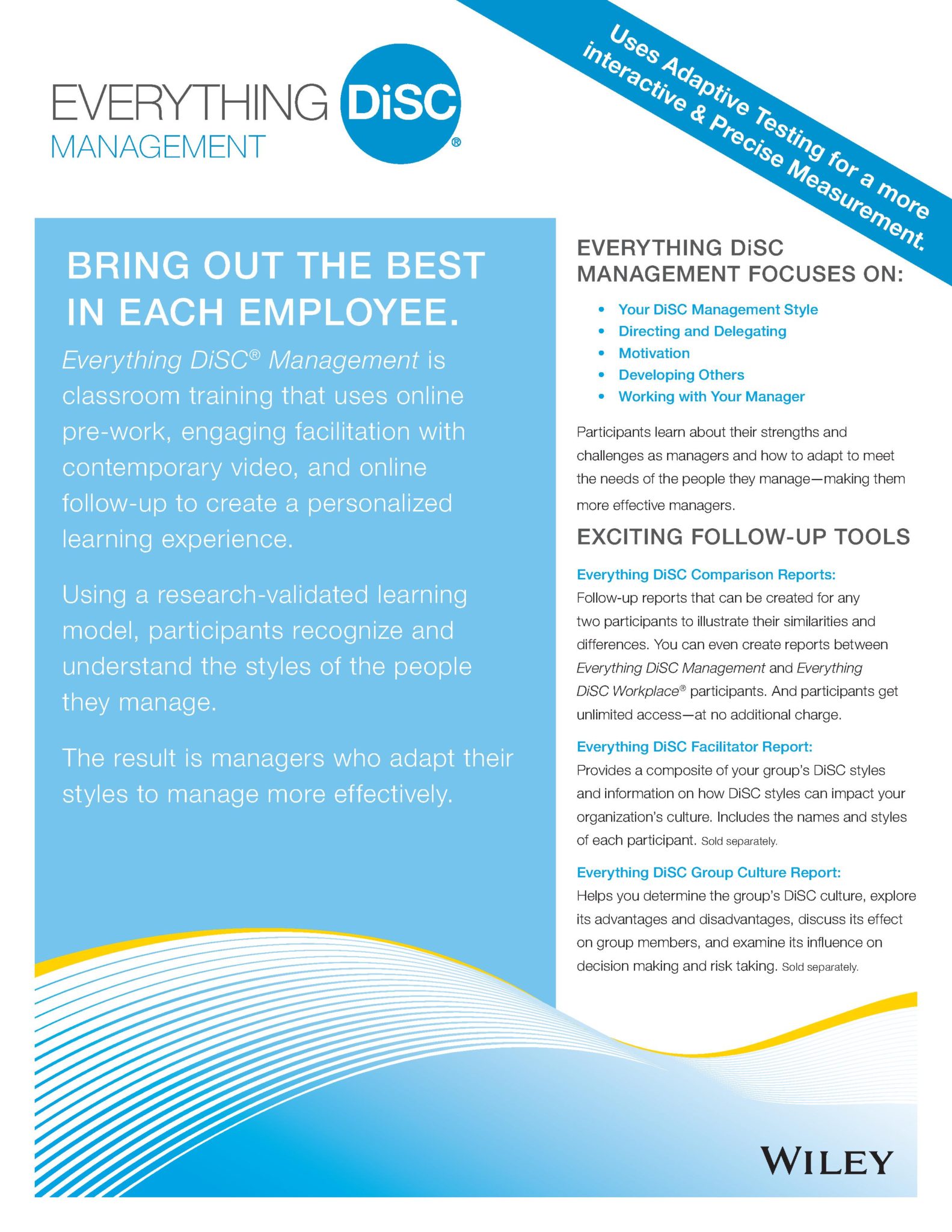 Research-Validated
Everything DiSC assessments have been validated by scientific studies. Please visit our Research page to read the research reports on Everything DiSC and the adaptive testing technology.
Everything DiSC Management Brochure
Click here here for a copy of the Everything DiSC Management Brochure  Everything DiSC Management Brochure.
The Profile
The Everything DISC® Management Profile is an in-depth, research-validated online assessment with a 26-page management-specific profile that helps managers understand themselves, their employees, and their boss. The online instrument features adaptive testing technology for a more precise assessment. Click here  here to see a Sample Everything DiSC Management Profile.
Contact Us
Please contact us for more information about how we can help you build your organization's leadership and management capabilities.

Building leadership and management strength.™