You can improve your organization's performance. The solution? Build your leadership team's performance management muscles.
While training can be and often is part of a strong performance improvement strategy, it doesn't stand alone. Effective performance management requires an integrative approach that balances supportive leadership and accountability. Unfortunately, balancing these two critical elements is often a struggle.
That's where Supportive Accountability Leadership™ comes in.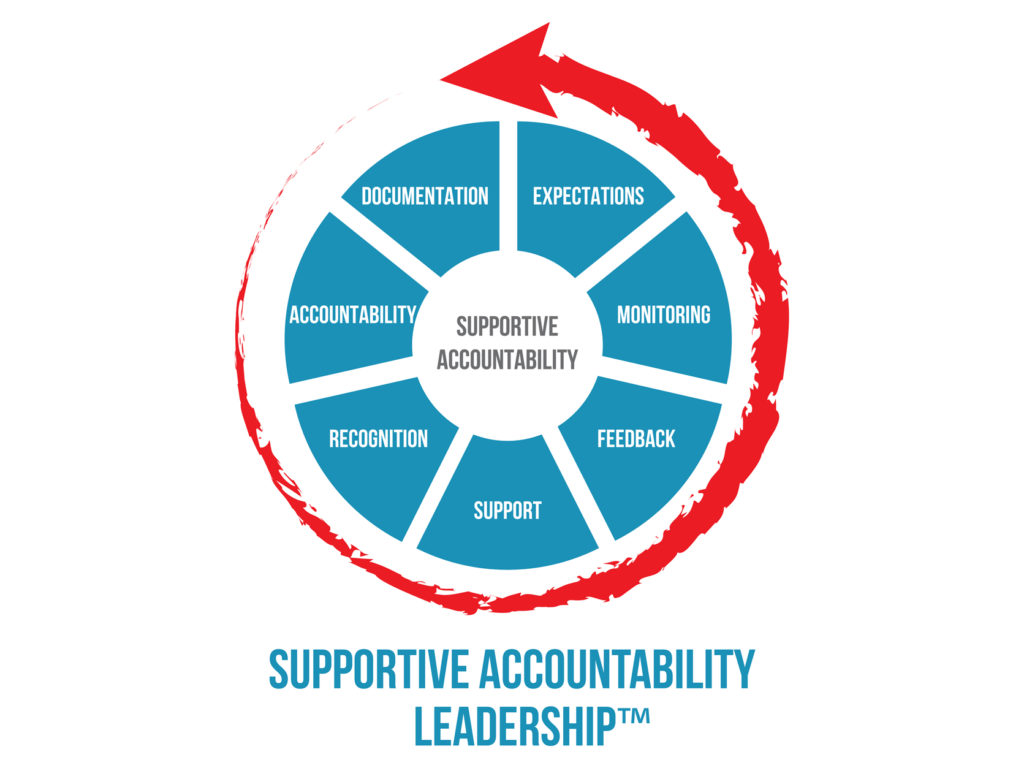 Engage Employees and Improve Performance

Supportive Accountability Leadership™ is a simple but powerful framework that equips leaders to create an engaging work environment while promoting accountability and improving performance. At the core of the model is supportive accountability, a blend of supportive supervision and strong accountability that sparks employee performance.
The Four Leadership Styles of Supportive Accountability™
The Supportive Accountability Leadership Model frames performance management using four basic leadership styles determined by how much leaders strike a delicate balance between support and accountability.1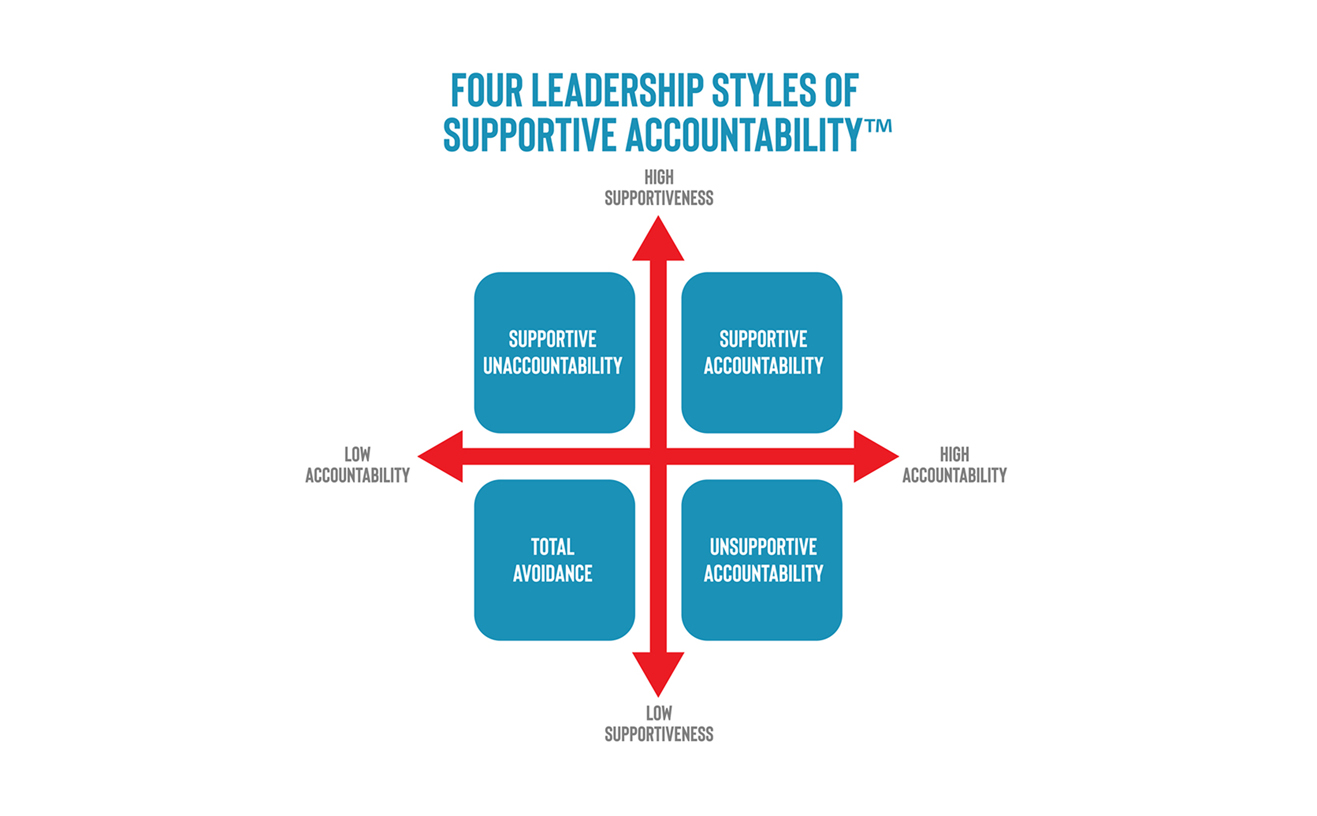 Leaders can operate anywhere in the continuum between high and low for both supportiveness and accountability, and the amount of support and accountability required will vary from situation to situation.2
Unsupportive Accountability is characterized by high levels of accountability and low levels of supportiveness. Leaders with this style demand high performance but don't provide the necessary tools, equipment, and emotional support employees need to achieve it.3
Supportive Unaccountability is demonstrated by high levels of supportiveness and low levels of accountability. Leaders who operate with a high degree of supportive unaccountability tend to worry too much about being liked and making employees happy. They have difficulty holding themselves and their employees accountable for meeting organizational goals and priorities.4
Total Avoidance is the absence of both supportiveness and accountability. This is a hands-off approach, where leaders relinquish their responsibility to lead, guide, inspire, and hold themselves and their employees accountable for meeting goals. Leaders who display total avoidance don't address concerns, which causes them to snowball into bigger issues that require a higher degree of intervention down the line.5
Supportive Accountability is the most effective performance management style. It embodies a high level of supportiveness complemented by a high level of accountability. There's no magic formula for how much support and accountability are needed. Effective leaders provide the right amount of support and accountability based on each situation.6
These four leadership styles are not about the personality. They're about the approach. Leaders can learn to manage performance with the balanced approach of supportive accountability.
Seven Elements of Effective Performance Management
Supportive Accountability Leadership encompasses seven elements of effective performance management: expectations, monitoring, feedback, support, recognition, accountability, and documentation. These elements are not necessarily sequential and are all interconnected. Effective leaders are agile and use the elements that each situation requires.7
The Supervisor-Employee Relationship
The supervisor-employee relationship is the foundation of Supportive Accountability Leadership. If you're going to inspire employees to achieve success, you must first and foremost build a lasting and healthy working relationship with each of them.8
The Model Unveiled
Sylvia unveiled the model with the publication of her business book, Supportive Accountability: How to Inspire People and Improve Performance.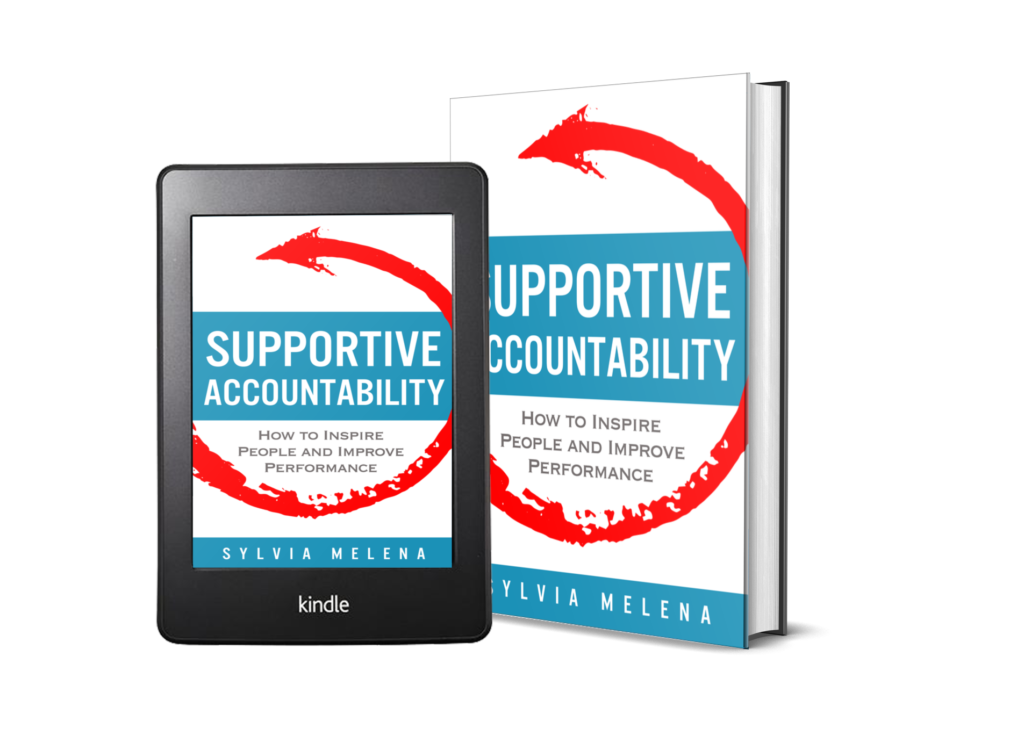 The book provides a mix of stories, actionable tips, and tools to help managers and supervisors apply proven performance management principles.
The Program
Through her proprietary Supportive Accountability Leadership™ Program, Sylvia can help you bring the model to your team.
This comprehensive training program provides the following for each program participant:
A copy of the Supportive Accountability book.

Dynamic, hands-on facilitation that will challenge participants to analyze, reflect, and take action.
Interactive spiral-bound workbook, job aids, posters, and other tools to aid in learning and ongoing application long after the program.
Sylvia can customize the Supportive Accountability Leadership Program to meet your needs and budget. She can provide a one-hour presentation, one-day workshop, or complete academies spanning longer periods.
Train-the-Trainer
If you're interested in developing your team's capacity to offer the program internally, Sylvia offers a Train-the-Trainer option. Please contact her for more information.
Free Consultation
You can improve your organization's performance. Get in touch with Sylvia at smelena@melenaconsulting.com for more information or a free consultation. She can tailor a package to meet your specific needs and budget.
——————————————–
1, 2, 3, 4, 5, 6, 7, 8 Melena, Sylvia. "The Heart of Supportive Accountability." Chap. 1 in Supportive Accountability: How to Inspire People and Improve Performance. La Mesa, CA: Melena Consulting Group, 2018. Excerpts reprinted with permission.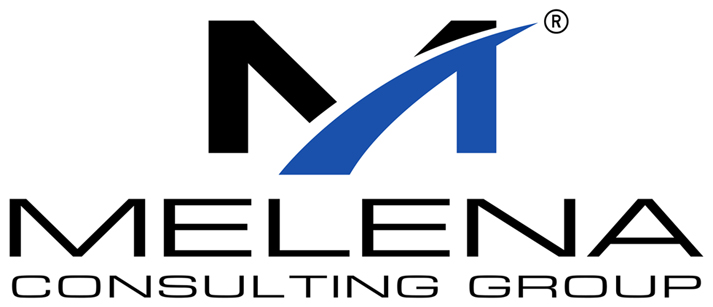 Building leadership and management strength.™