Supportive Accountability Leadership™ Training
Build Your Team's Leadership and Performance Management Muscles
Effective performance improvement requires an integrative approach that balances supportive leadership and accountability. Unfortunately, balancing these two critical elements is often a struggle.
That's where Supportive Accountability Leadership™ comes in.
Engage Employees and Improve Performance
Supportive Accountability Leadership™ is a simple but powerful framework that equips your leaders to create an engaging work environment, promote accountability, and boost performance. At the core of the model is supportive accountability, a blend of supportive leadership and strong accountability that sparks employee performance.
"(Sylvia) is very truly passionate about performance management, which I think makes all the difference. Not just because it comes across and it makes you more inspired to learn, but because when someone's passionate about something, they put in that extra effort."
In-Person Training Program
Through my proprietary Supportive Accountability Leadership™ Training Program, Melena Consulting Group can bring the model to your organization. This is a predesigned modular program that can be delivered in 2-day, 1-day and 1/2-day in-person training sessions. 
Facilitator-Led Online Training
Supportive Accountability Leadership Training is also available in two-hour online facilitator-led sessions. 
Whether in-person or online, Supportive Accountability Leadership Training provides the following for each participant: 
"I love the workshop that Sylvia has presented! I am very into HR and performance management… I definitely recommend the workshop for anyone that's struggling to find resources for the problems that they see, and they want to make a change."
The Four Leadership Styles of Supportive Accountability™
The Model identifies four leadership styles based on the amount of support and accountability leaders demonstrate.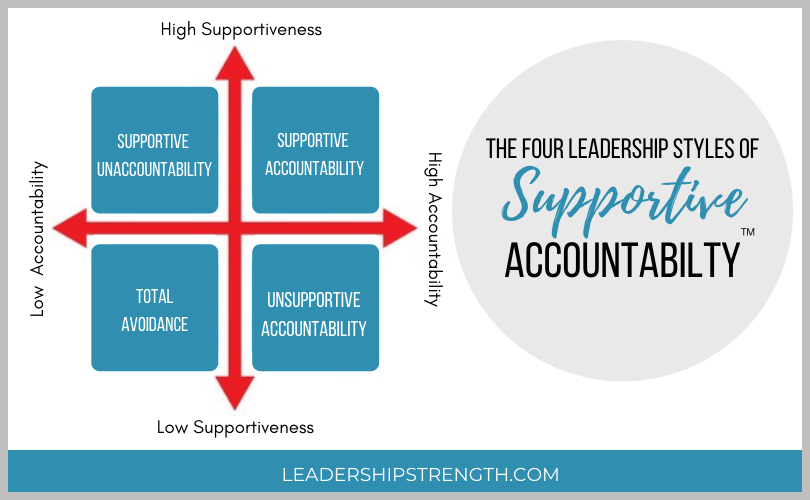 Seven Elements of Effective Performance Management
The Supportive Accountability Leadership Model is anchored in the seven elements of effective performance management — expectations, monitoring, feedback, support, recognition, accountability, and documentation. These elements engage employees, promote accountability, and boost performance.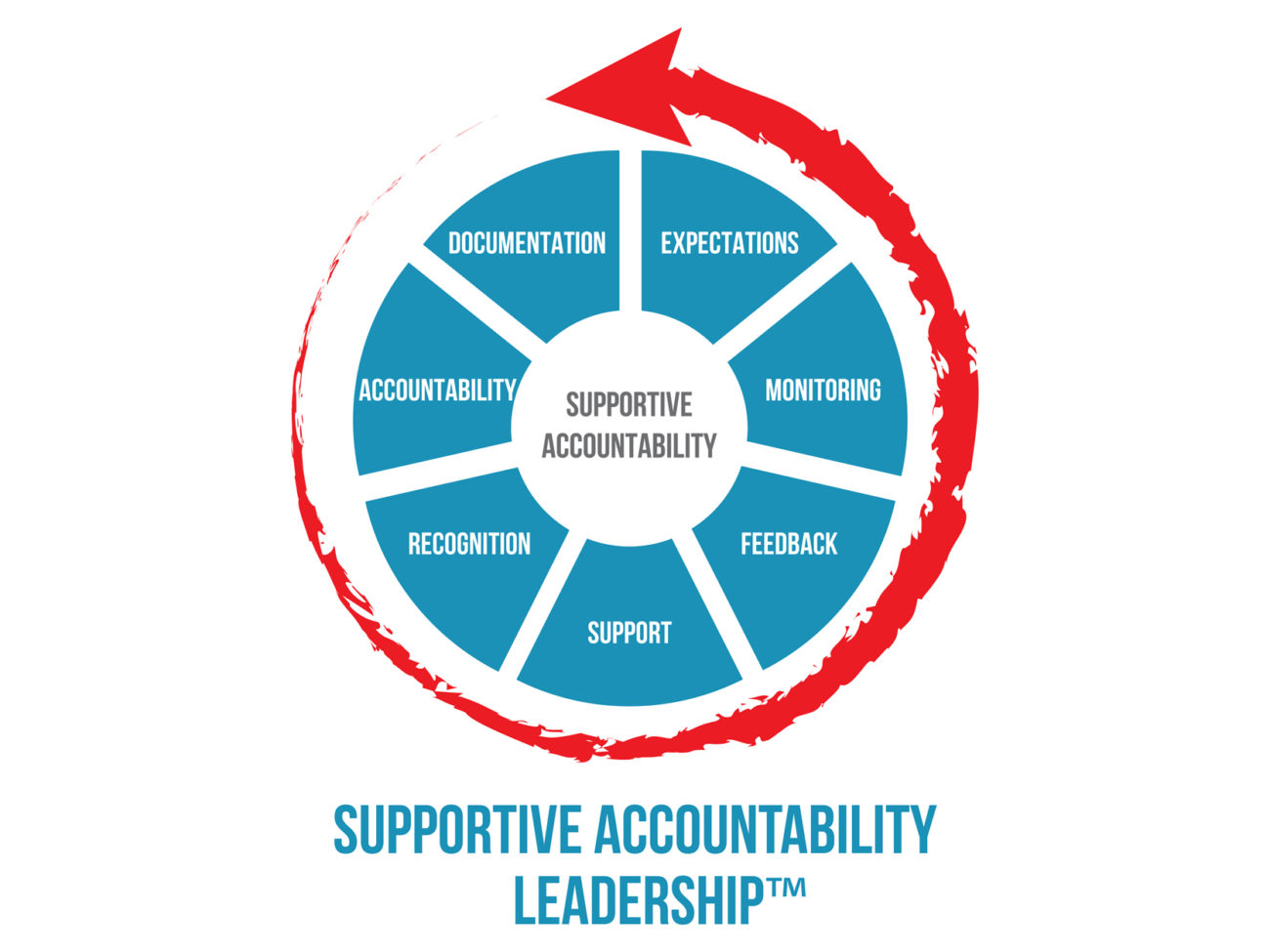 The Supervisor-Employee Relationship
The supervisor-employee relationship is the foundation of Supportive Accountability Leadership™. To inspire employees and achieve success, leaders must first and foremost build healthy and lasting working relationships with the people they lead. The Supportive Accountability Leadership shows them how.
"I love it! As a new supervisor coming into this role, I feel I'm absorbing as much as I can. It's definitely provided a different perspective for… when dealing with staff with different personalities."
Interested in a Shorter Session?
Consider my speaking services. Download a copy of my speaker one sheet. 
Hi, I'm Sylvia Melena. I'm the Founder & CEO of Melena Consulting Group, a leadership and management training, consulting, and publishing company in sunny California. My passion is helping leaders create great workplaces, promote accountability, and boost performance.

I'm the international award-winning and best-selling author of Supportive Accountability: How to Inspire People and Improve Performance. I have a Master of Arts in Leadership and Organizational Studies and credentials as a Certified Trainer and an Association for Talent Development (ATD) Master Instructional Designer.

My leadership philosophy has been featured in the Society of Human Resources Management HR Today, the Human Performance Association, Entrepreneur, LEADx, My Quest for the Best, and other outlets.

But most importantly, I have a profound love for people.
Ready to Learn More? Get in Touch!
If you have a small leadership team. No problem. Quality training is not out of your reach. You and I can work together to craft the perfect package to meet your needs. – Sylvia Melena