Engage Employees and Improve Performance
Some leaders are too harsh. Some are too lenient. Others are completely disengaged from employee performance management.
Striking a delicate balance between supportive leadership and accountability is the key to ensuring employees are as effective and productive as possible.
Supportive Accountability Leadership™ is a simple but powerful framework that equips your leaders to create an engaging work environment, promote accountability, and boost performance. At the core of the model is supportive accountability, a blend of supportive leadership and strong accountability that sparks employee performance.

The Four Leadership Styles of Supportive Accountability™
The Model identifies four leadership styles based on the amount of support and accountability leaders demonstrate.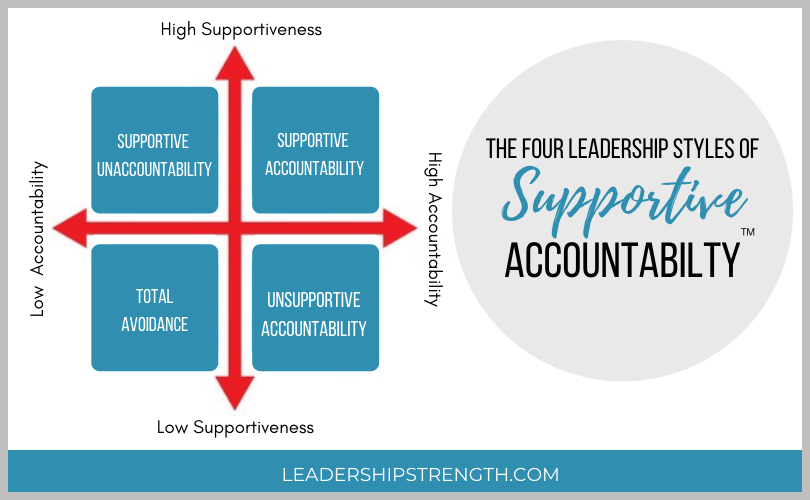 Seven Elements of Effective Performance Management
The Supportive Accountability Leadership Model is anchored in the seven elements of effective performance management — expectations, monitoring, feedback, support, recognition, accountability, and documentation. These elements engage employees, promote accountability, and boost performance.