Build Your Team's Leadership and Performance Management Muscles
Effective performance improvement requires an integrative approach that balances supportive leadership and accountability. Unfortunately, balancing these two critical elements is often a struggle.
That's where Supportive Accountability Leadership™ comes in.
What Leaders Say About the Program
Engage Employees and Improve Performance
Supportive Accountability Leadership is a simple but powerful framework that equips your leaders to create an engaging work environment, promote accountability, and boost performance. At the core of the model is supportive accountability, a blend of supportive leadership and strong accountability that sparks employee performance.
The Four Leadership Styles of Supportive Accountability™
The Model identifies four leadership styles based on the amount of support and accountability leaders demonstrate.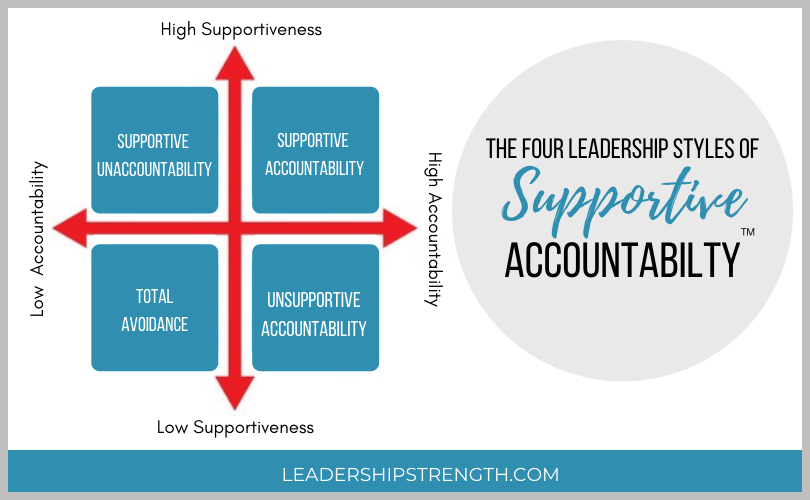 Seven Elements of Effective Performance Management
Supportive Accountability Leadership also encompasses the seven elements that engage employees and boost performance — expectations, monitoring, feedback, support, recognition, accountability, and documentation. Effective leaders are agile and leverage the elements that each situation requires.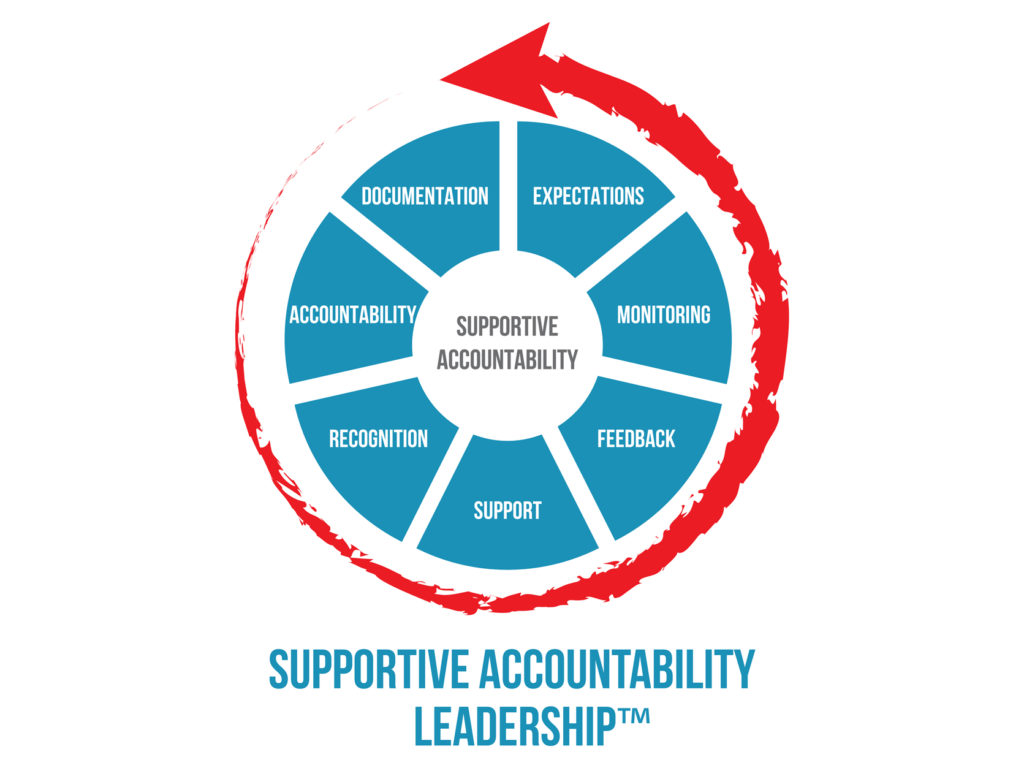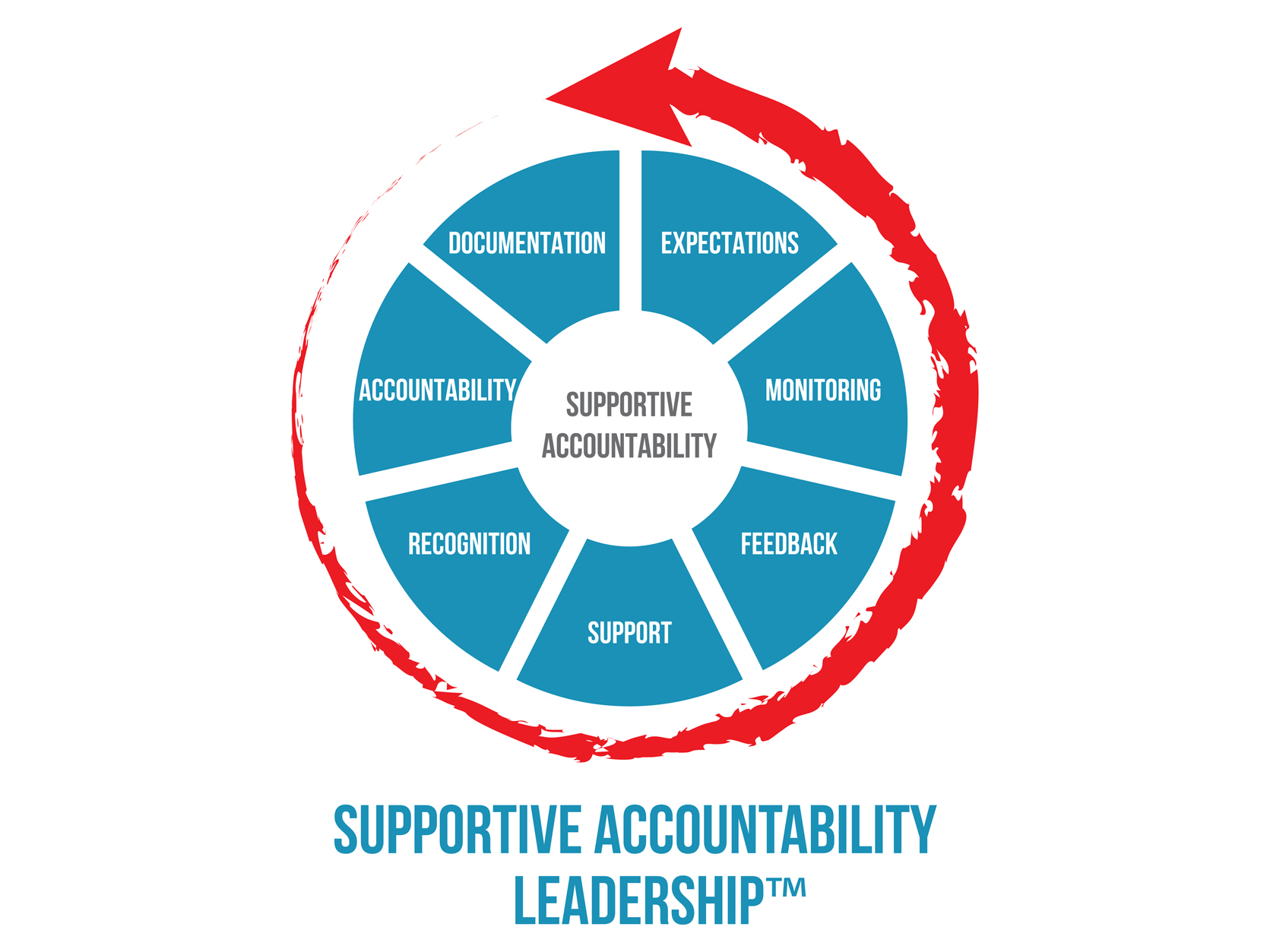 The Supervisor-Employee Relationship
The supervisor-employee relationship is the foundation of Supportive Accountability Leadership™. To inspire employees and achieve success, leaders must first and foremost build healthy and lasting working relationships with the people they lead. The Supportive Accountability Leadership Program shows them how.
The Model Unveiled
I created the Supportive Accountability Leadership™ Model, and I unveiled it with the publication of my business book, Supportive Accountability: How to Inspire People and Improve Performance.
The book provides a mix of stories, actionable tips, and tools to help managers and supervisors apply time-tested and evidence-based performance management principles.
The Program
Through my proprietary Supportive Accountability Leadership™ Program, Melena Consulting Group can bring the model to your organization.
This highly-interactive 2-day training program provides the following for each program participant:
A copy of the Supportive Accountability book
Dynamic, hands-on facilitation that will challenge participants to analyze, reflect, and take action
Interactive participant workbook, job aids, video, and other tools to promote learning and ongoing application long after the program
The program provides several sessions and workshops, and I can tailor the length and depth of the program's content to meet your needs.
If you have a small team, no problem. Quality training is not out of your reach. You and I can work together to craft the perfect package to meet your needs.
Download a Copy of the Program Brochure
Download information about the 2-day program and sample ½-day workshops.
If you're interested in my 2-hour sessions or keynote presentations, please get in touch with me.
Questions?
Send me a message, and I'll get back to you within one business day.
Warmest regards,
Sylvia Melena

Develop Leaders. Value People. Achieve Results.