The Leadership strength group academy
LIVE ONLINE PUBLIC WORKSHOPS FOR LEADERS AND TEAM MEMBERS
Click on the "Book Your Spot" button for each course to read the course description and pricing information.
Looking to register a group or team? See our team registration process:
REGISTER BELOW FOR OUR UPCOMING LIVE ONLINE WORKSHOPS
Sorry. There are no public seats available at this time. If you're interested in private organizational training, please click HERE.
The Leadership Strength Group is a leadership and organizational development consulting firm dedicated to helping organizations unlock their full potential. With experience spanning the private, public, and nonprofit sectors across various industries, we specialize in strengthening leadership and management capabilities, reshaping work cultures, increasing employee engagement, and optimizing performance.
Here's what leaders say about our work.
The Supportive Accountability Leadership™ training content is phenomenal! The leadership team thoroughly loved the session I delivered using the Facilitator's Kit. They all said it was by far the best training they've received so far in our internal training program, and we had already delivered six months' worth of great training content. The material strummed up some great conversations, and we had some major breakthrough and powerful moments as a team. I 100% recommend the Supportive Accountability Leadership™ Facilitator's Kit!
Sylvia, I cannot thank you enough for your passion and dedication to building strong leaders. Your book will be critical to the development of our emerging and aspiring leaders at the North Texas Food Bank. You've gone above and beyond in your support of our journey and we know the impact Supportive Accountability will have on our food bankers.
Sylvia Melena pays attention. That attention goes deeper than why you "think" you are asking for when coaching with her. I told her about what I felt was holding me back, and she replied with one simple sentence. That sentence was a miraculous course correction in my professional life... Her years of experience will save you time, energy, and money. She wants to see you successful and authentic in your craft or career and she doesn't hold back the flood of insight she has. She is a powerful mentor and I count myself blessed to have worked with her.
I love it! As a new supervisor coming into this role, I feel I'm absorbing as much as I can. It's definitely provided a different perspective for… when dealing with staff with different personalities.
(Sylvia) is very truly passionate about performance management, which I think makes all the difference. Not just because it comes across and it makes you more inspired to learn, but because when someone's passionate about something, they put in that extra effort.
I love the workshop that Sylvia has presented! I am very into HR and performance management… I definitely recommend the workshop for anyone that's struggling to find resources for the problems that they see, and they want to make a change.
As a first-time author, I hired Sylvia to guide my Amazon strategy... She knows her stuff and is extremely thorough. It's rare that I attend a presentation and immediately hire someone from it, but it happened in this case. I guess there's a first time for everyone?! But seriously, I highly recommend her. She is one of the most knowledgeable and tenacious consultants I have ever met. And she sends all her deliverables neatly in spreadsheets that you can reference for months going forward.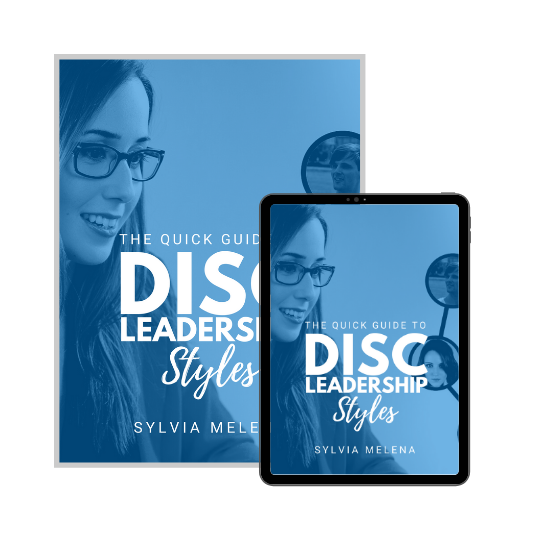 Browse Our Free Resources for Your Leadership Team
High-performing workplaces are intentionally designed to engage employees and achieve results. 
Frequently asked questions
FAQ #1 - Do you offer refunds for live online classes?
No, live online classes are non-refundable. However, if you e-mail us at Academy@leadershipstrength.com at least seven (7) calendar days before the course, we will issue you a credit equal to the amount you paid minus the cost of any assessments associated with the class (if any). Assessments are non-refundable. You can apply the credit towards a future course.
FAQ #2- Is there a deadline to use the credit or a future course?
Yes, there is a deadline. Credits must be used within six (6) months of issuance. Course availability and prices are subject to change. Therefore, we encourage you to use your credit as soon as possible.
FAQ #3 - Can I apply the credit towards a different class other than the one the credit was issued for?
Yes, you may apply the credit to any course offered by The Leadership Strength Group. You can enroll in a different course.
FAQ #4 - How do you handle differences in pricing between the credit and a future course?
If the future course is priced higher than the amount of your credit, you are required to pay the difference at the time of enrollment.
If the future course is priced lower than the amount of your credit, you can apply the difference towards another course. However, the 6-month deadline does not restart.
FAQ #5 - What platform do you use for your live online classes?
Our live online classes are delivered primarily via LiveWebinar or Zoom; however, they can be delivered via another platform. Immediately upon registering, you will receive an email with your access link and other details.
FAQ #6 - Do you record your live online classes.
Yes, we record all our live online sessions. You will receive access to the recording for 30 calendar days, unless you requested a credit as detailed in FAQ #1 above. Also, by participating in our live online classes, you are giving your consent to being recorded.