Inspire, Reinvigorate, and Energize Your Workplace
Book Sylvia for your next training or event.
---
---
Leaders Talk About Sylvia's Workshops
Managers, supervisors, and team leads from government and nonprofit organizations share their experiences in Sylvia's "Performance Management Nuts & Bolts" workshop. This workshop is one of the modules available through the Supportive Accountability Leadership™ Program.
Sylvia's Bio
SYLVIA MELENA is an award-winning leadership author with a knack for reinvigorating workplaces and improving performance. She is also Founder and CEO of Melena Consulting Group, a leadership and management consulting and training company.
Sylvia has a Master of Arts in Leadership & Organizational Studies and spent nearly two decades in the trenches of management. She now helps organizations strengthen their leadership and management capabilities to create great workplaces, promote accountability, and boost performance.
---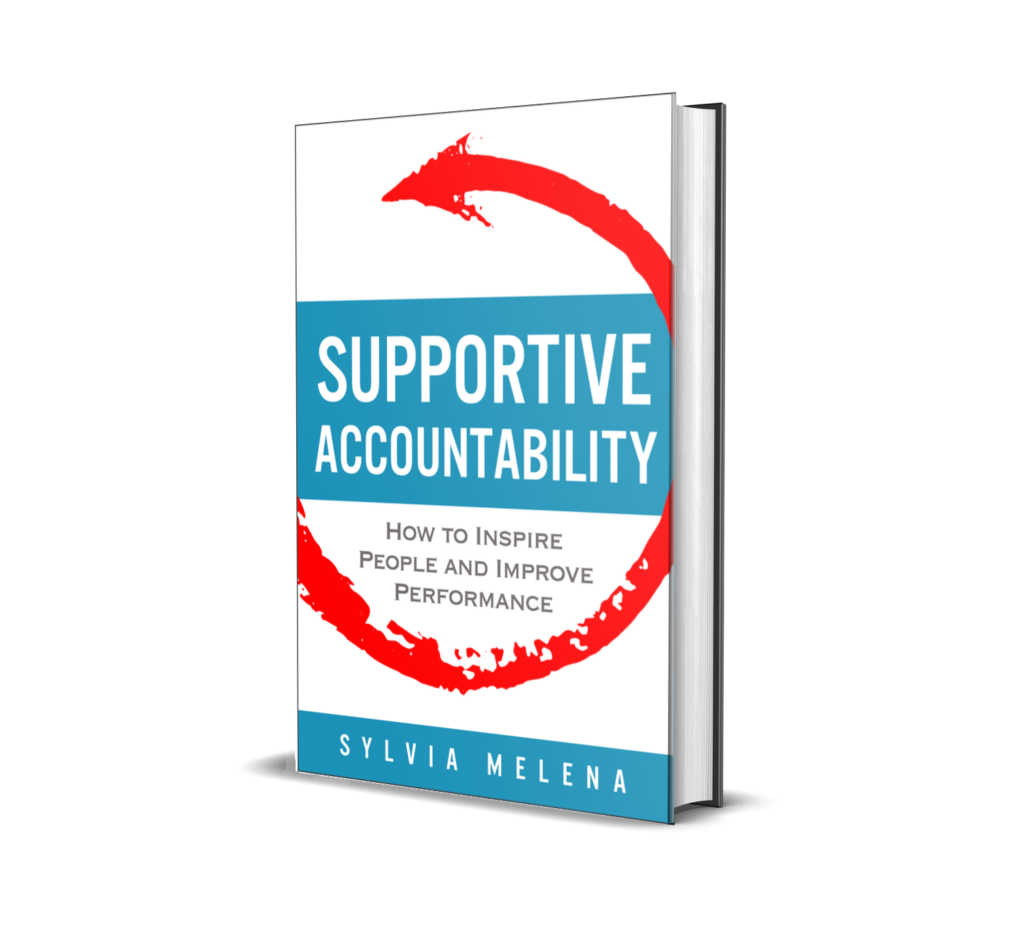 Sylvia's leadership and performance management book has sold thousands of copies in five continents.
---
---
Speaking Topics
Sylvia tailors her signature workshops and presentations to fit the audience and event. Here are some sample talks she has given:
Getting Accountability Right
Striking a delicate balance between supportive leadership and accountability is the key to ensuring employees are as effective and productive as possible.
The Power of Collaborative Performance Improvement Conversations
Letting employees know they're not performing at expected levels can be stressful. But it doesn't have to be that way. Your leaders can facilitate performance improvement conversations without the angst.
How to Achieve Success When Communication Styles Clash
Leaders learn the strategies to work effectively with all types of personalities in the workplace, especially those they clash with.
Building Your Leadership Brand
For emerging leaders, now is the time to develop their leadership brand and pave the way for their success.
How to Successfully Market Your First Book
Aspiring business book authors with no prior publishing knowledge, zero platform, and without a major publishing house behind them can successfully market their first book. What's the secret? Sylvia shares it in this talk.
Download Sylvia's Speaker One Sheet
---
Watch Sylvia in Action
"Getting Accountability Right"
Audience: Executives and Managers of Small Businesses and Nonprofits
---
"How to Achieve Success When Communication Styles Clash"
Audience: Emerging Leaders (Promotores and Community Health Workers)
---
Want to Bring Sylvia to Your Next Training or Event?
Get in touch! Sylvia will contact you within one business day.