tHE LEADERSHIP STRENGTH GROUP

The Leadership Strength Group is leadership and organizational development consulting firm dedicated to helping organizations unlock their full potential. With experience spanning the private, public, and nonprofit sectors across various industries, we specialize in strengthening leadership and management capabilities, reshaping work cultures, increasing employee engagement, and optimizing performance.

At The Leadership Strength Group, we understand that exceptional leadership is the driving force behind organizational success. With this in mind, we partner with executive and senior leaders to transform their organizations from within. Our collaborative approach ensures that our services are tailored to meet the unique needs and goals of each client, delivering impactful solutions that drive sustainable change.
Through our people-centered and results-focused approach, we help internal organizational stakeholders to transform their workplaces.
Executive & Senior Leaders
We partner directly with executive and senior leaders, providing them with strategic guidance and support. Our expertise helps them envision the future, formulate strategy, engage the workforce, and lead transformation.
We assist Human Resources teams in developing and implementing comprehensive talent management and development programs, implement successful employee engagement initiatives, and strengthen their performance management processes.
Our focus extends to managers who play a pivotal role in driving team performance and fostering a positive work culture. We equip them with the necessary skills and tools to effectively lead their teams, manage performance, and inspire continuous improvement.
Team Supervisors & Leaders
Frontline leaders are critical in shaping employee experiences and driving operational excellence. Our services empower team supervisors and leaders to enhance their leadership capabilities, nurture their teams' talents, and foster a collaborative and high-performing work environment.
Front-line staff are at the heart of your organization's success. Through targeted training and development programs, we empower team members to grow, contribute meaningfully, and thrive in their roles.
Organizational Assessment
Conduct thorough assessments of the organization's structure, culture, and processes to identify areas for improvement and develop tailored strategies for organizational development.
Collaborate with executive teams to develop strategic plans that articulate the organization's vision, mission, and goals, ensuring alignment across departments and fostering a culture of strategic thinking.
Assist organizations in shaping and transforming their culture to align with desired values, fostering engagement, innovation, and performance.
Develop initiatives and strategies to enhance employee engagement, satisfaction, and commitment, ultimately creating a positive work culture and improving quality, productivity and retention.
Identify performance gaps and develop targeted strategies and interventions to improve individual, team, and organizational performance.
Organizational Communication
Provide guidance on effective communication, including internal communication plans, stakeholder engagement, conflict management, and change communication to ensure the successful implementation of initiatives.
Leadership & Management Development
Design and deliver comprehensive leadership and management development programs that cultivate and enhance skills, competencies, and behaviors at all levels of the organization.
Talent Management & Development
Provide expertise in talent retention, succession planning, performance management, and talent development to ensure your organization has the right people in the right roles.
Guide organizations through periods of change, such as mergers, acquisitions, restructuring, or cultural transformations, by developing change management strategies, communication plans, and transition programs.
Provide individual and group coaching programs and design organizational mentoring initiatives, supporting the development of leaders at all levels. Participants build self-awareness, create a clear vision, establish meaningful goals, overcome challenges, and achieve measurable results.
Facilitate team-building sessions, workshops, and interventions to improve team dynamics, collaboration, communication, and problem-solving skills.
Workforce Training & Development
Develop and deliver contextualized training programs and workshops on a range of topics, including leadership, performance management, general management, effective communication, emotional intelligence, conflict resolution, team dynamics, and more.
PARTNERSHIP. eXPERIENCE. RESULTS.
When you engage with The Leadership Strength Group, you can expect a personalized, results-oriented partnership. Our top priority is to unearth the goldmine of expertise, knowledge, and talent within your organization to drive results.
Our team of experienced consultants also brings a wealth of knowledge, innovative thinking, and a commitment to excellence. We leverage our experience, management research, industry best practices, and a deep understanding of organizational dynamics to deliver transformative change. 
EdD, Leadership & Management
Principal, The Leadership Strength Group
Dr. Dejon Davis is a transformational leader who seeks to serve organizations of all sizes. In his 25 years as a professional, Dr. Davis has worked in various capacities within the juvenile justice system and as an administrator, professor, and consultant at private and public institutions of Higher Education. In these spaces Dr. Davis has been a thought leader and has helped organizations move from stagnation to growth and innovation.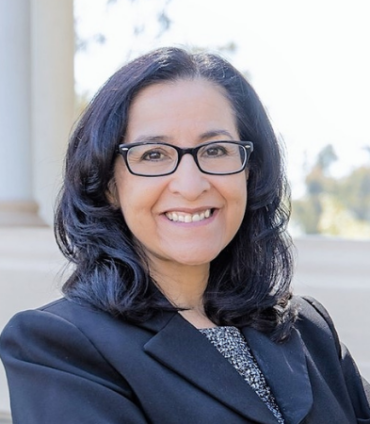 MA, Leadership & Organizational Studies
Principal, The Leadership Strength Group
Sylvia Melena is an international award-winning and best-selling leadership author and human performance improvement consultant. She dedicated 26 years of her life to serving people through her work in local government and health and human services consulting. Her management portfolio included the development and oversight of countywide programs and initiatives across multiple functions. Sylvia specializes in cultural transformation and organizational performance improvement.
Here's what leaders say about our work.
The Supportive Accountability Leadership™ training content is phenomenal! The leadership team thoroughly loved the session I delivered using the Facilitator's Kit. They all said it was by far the best training they've received so far in our internal training program, and we had already delivered six months' worth of great training content. The material strummed up some great conversations, and we had some major breakthrough and powerful moments as a team. I 100% recommend the Supportive Accountability Leadership™ Facilitator's Kit!
Dejon was a presenter at our Minority Leadership Development Workshop at Cal State San Marcos... People left his presentation feeling inspired and ready to make changes in their lives. The feedback I received was outstanding... He did not disappoint. I highly recommend Dejon to speak or present at your next company or school event. We only had an hour allotted for Dejon to speak, but the attendees would have loved another hour because the presentation was engaging and thought provoking.
Sylvia, I cannot thank you enough for your passion and dedication to building strong leaders. Your book will be critical to the development of our emerging and aspiring leaders at the North Texas Food Bank. You've gone above and beyond in your support of our journey and we know the impact Supportive Accountability will have on our food bankers.
Dejon is wonderful to work with, and has exceptional expertise in leadership, coaching, and motivation. He leads by example and many people find his enthusiasm and dedication both inspiring and motivating. He is not only reliable but a forward thinker. He is very knowledgeable and trustworthy. Very positive attitude towards the work he does. I will always recommend Dejon to anyone looking for a consultant who can get the best out of any team.
Sylvia Melena pays attention. That attention goes deeper than why you "think" you are asking for when coaching with her. I told her about what I felt was holding me back, and she replied with one simple sentence. That sentence was a miraculous course correction in my professional life... Her years of experience will save you time, energy, and money. She wants to see you successful and authentic in your craft or career and she doesn't hold back the flood of insight she has. She is a powerful mentor and I count myself blessed to have worked with her.
I love it! As a new supervisor coming into this role, I feel I'm absorbing as much as I can. It's definitely provided a different perspective for… when dealing with staff with different personalities.
(Sylvia) is very truly passionate about performance management, which I think makes all the difference. Not just because it comes across and it makes you more inspired to learn, but because when someone's passionate about something, they put in that extra effort.
I love the workshop that Sylvia has presented! I am very into HR and performance management… I definitely recommend the workshop for anyone that's struggling to find resources for the problems that they see, and they want to make a change.
I have had the distinct privilege to partner with Dejon in working and consulting in a variety of ways and to experience his caring and assuring leadership in different settings. The integrity of his life and of his character is a strength that brings those he serves and leads to respect and trust him deeply. He leads with vision and direction, builds teams efficiently, and leads with passion always by nature striving towards excellence. He sets performance standards high for himself and those he serves, as he manages with clear expectations and focused outcomes that get results.
As a first-time author, I hired Sylvia to guide my Amazon strategy... She knows her stuff and is extremely thorough. It's rare that I attend a presentation and immediately hire someone from it, but it happened in this case. I guess there's a first time for everyone?! But seriously, I highly recommend her. She is one of the most knowledgeable and tenacious consultants I have ever met. And she sends all her deliverables neatly in spreadsheets that you can reference for months going forward.
ready to transform your workplace?
Ask Us About Our Complementary Consultation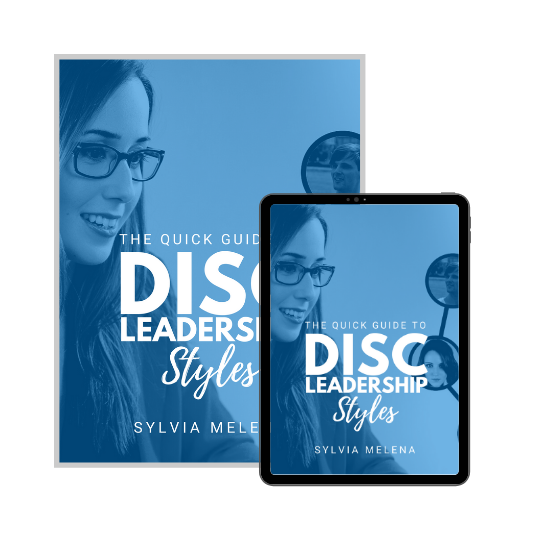 Browse Our Free Resources for Your Leadership Team
High-performing workplaces are intentionally designed to engage employees and achieve results.