leadership strength blog
By Sylvia Melena, M.A. The ability to create an environment that motivates employees is a vital skill for managers and supervisors. Motivation is not a "one size fits all" proposition. Each employee is unique and requires an individualized approach.  This uniqueness underscores the need to establish strong supervisor-employee relationships and to get[…]
By Sylvia Melena, M.A. The research is clear.  An organization's work culture impacts performance outcomes. Decades of research demonstrates that organizations that achieve and sustain performance excellence have the following characteristics ingrained into their work cultures: Vision  – They have leaders who effectively articulate the organization's vision and mission. They[…]
Previous
Next
MELENA CONSULTING GROUP
Melena Consulting Group is California corporation specializing in leadership and management talent development and consulting. The company helps businesses and organizations strengthen their leadership and management capabilities, create great workplaces, and improve performance.
Building leadership and management strength.™
We design, customize and deliver research-based leadership, management, and workplace training and strategies to improve individual and organizational performance. Our work inspires and equips leaders and their employees to transform their workplaces and achieve results.
LEADERSHIP & MANAGEMENT DEVELOPMENT

EMPLOYEE ENGAGEMENT

PERFORMANCE MANAGEMENT

culture change
OUR SERVICES
Leadership Development
Develop competent and engaged leaders and employees.
Talent Management
Ignite individual and team performance.
Everything DiSC® Solutions
Bring out the best in people and create a better workplace.
The Five Behaviors of a Cohesive Team™
Equip and inspire your team to do better.
Each year, Everything DiSC® is used by more than one million people worldwide to transform their workplaces.
Sylvia Melena, Founder and CEO
Sylvia has a Master of Arts in Leadership and Organizational Studies and over 14 years' experience in middle, senior, and executive management. She has led individuals, small teams, and entire workforces into notable performance improvement. She has also coached, developed, and trained hundreds of seasoned and emerging managers and supervisors.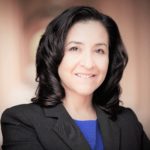 sylvia melena, m.a.
AUTHOR, SPEAKER, TRAINER, AND CONSULTANT
M.A. in Leadership and Organizational Studies from Azusa Pacific University; B.A. in Journalism-Advertising from San Diego State University; Design Learning Certificate from the Association for Talent Development; and Certified Everything DiSC® Trainer.