Boost Employee Motivation

Motivators measures seven universal dimensions of motivation that exist within each of us. It's the perfect companion assessment to pair with DISC.
Whereas DISC predicts the "How" someone will behave, Motivators tells you "Why."
Being able to measure and understand How and Why someone will behave is vital to:
Optimizing individual employee performance,
Building high-performing teams,
Uncovering sources of communication dysfunction, and
Developing self-aware leaders.
Seven Universal Dimensions
The Motivators assessment measures seven universal dimensions of motivation: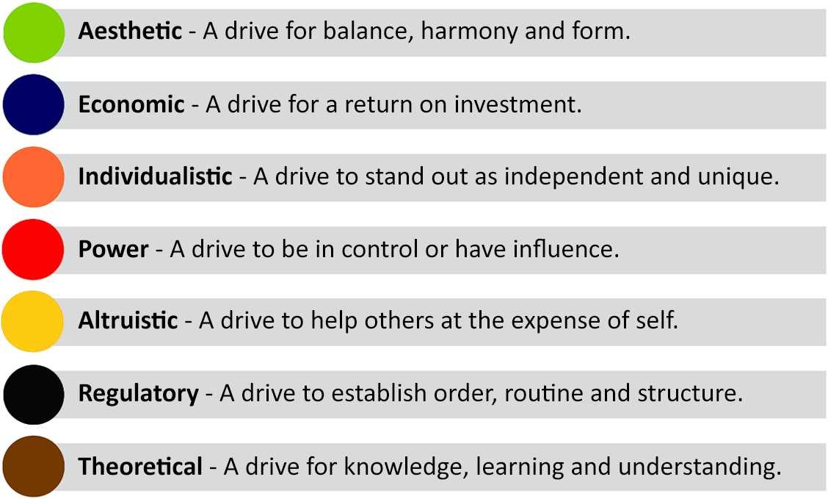 Certified by the Assessments Standards Institute
The Motivators Assessment used by Melena Consulting Group is Certified by the Assessment Standards Institute (ASI).
ASI provides verifiably objective testing and reporting that meet the standards established by the American Psychological Association and the Equal Employment Opportunity Commission. ASI's battery of tests is both voluntary and transparent. For more information, please read page 19 of the sample Motivators Report.
The Report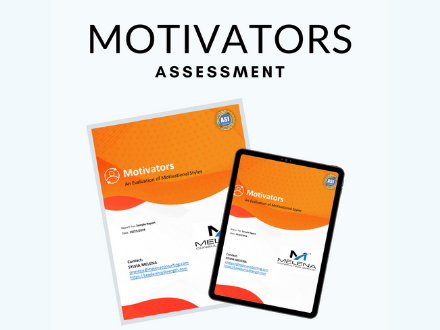 The Motivators assessment generates a straight-forward and easy-to-use 18-page report. This intuitive report promotes sustainability and ongoing support of your future talent development strategies.
The report clearly presents:
General Traits – a detailed analysis of the general traits associated with each user's unique scores,
Key Strengths – an analysis of each user's Key Strengths, applicable to a variety of workplace and interpersonal settings,
Motivational and Training Insights – insights necessary to optimize workplace performance while simultaneously maximizing personal fulfillment
Self–Improvement Insights – recommendations for personal and professional growth
Sample Motivators Report
Download a sample of the 19-page Motivators Report.
Ready to Buy the Motivators Assessment?
Want to Bring Motivators Training to Your Organization?
Get in touch and I'll get back to you within one business day. — Warmest Regards, Sylvia Melena

Develop Leaders. Value People. Achieve Results.