Many leaders struggle with accountability.
Just uttering or hearing the word evokes images of the manager that rules with an iron fist.
But when leaders get accountability right, it looks and feels much different.
Presenting the 4 P's of Supportive Accountability™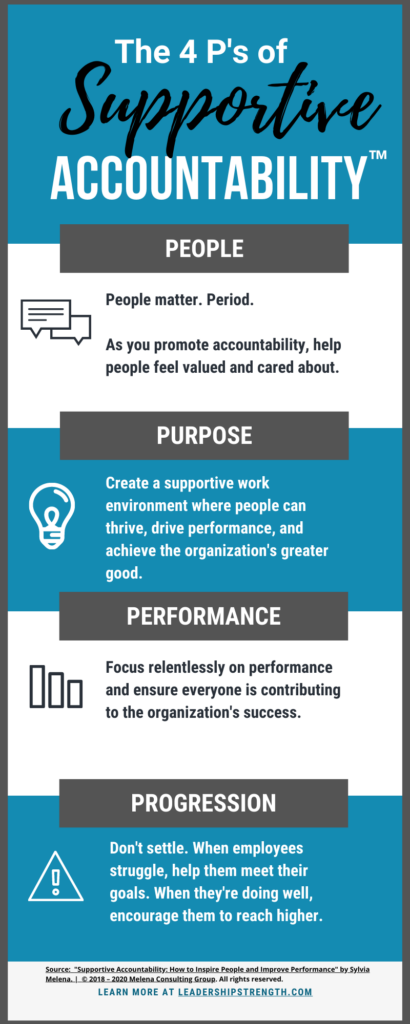 Supportive Accountability Creates Great Workplaces
Creating great workplaces and promoting accountability are not mutually exclusive. Instead, they're two complementary and essential ingredients for building high-performing organizations.
People weren't born to fail. They were born for greatness.
And when people aren't living to their potential at work, they're not fulfilled. So, one of your most significant responsibilities as a leader is to develop the people you lead and help them perform at their best.
That's why I developed the Supportive Accountability Leadership Model™ and unveiled it in my leadership and performance management book, Supportive Accountability: How to Inspire People and Improve Performance.
So how do you see accountability?
Your answer to this question has a tremendous impact on the quality of your workplace and performance.